Over the last few years, there have been a number of successful documentaries about fashion, such as "The September Issue," and "Valentino: The Last Emperor." Now we have word that Yves Saint Laurent, one of the most influential fashion designers of the 20th century, is going to be the subject of a biopic. Gaspard Ulliel, the French model and actor, will star. Bertrand Bonello will direct and Thomas Bidegain is working on the screen play.
There have been three documentaries about Saint Laurent, who died in 2008: Yves Saint Laurent: His Life and Times" (2002), "Yves Saint Laurent: 5 Avenue Marceau 75116 Paris" (2002), and Pierre Thoretton's "L'Amour Fou" (2009). His fashion label is still going strong, with Hedi Slimane the designer in charge.
Ulliel has been in movies in France since he was a kid–titles you might recognize include "Brotherhood of the Wolf," "A Very Long Engagement," "Paris, Je T'Aime," and "Hannibal Rising."
In the U.S., though, most people probably know him as a model, most notably in the incredibly confusing commercial for Chanel Bleu, where he's a handsome guy who seems to hang out with lots of beautiful women, and then gives a press conference where he says, "I'm not going to be the person I'm expected to be anymore" and walks out. I don't get who he was expected to be, so the implied change is lost on me. The background music is by the Rolling Stones, which should be the dead giveaway that Martin Scorsese directed it.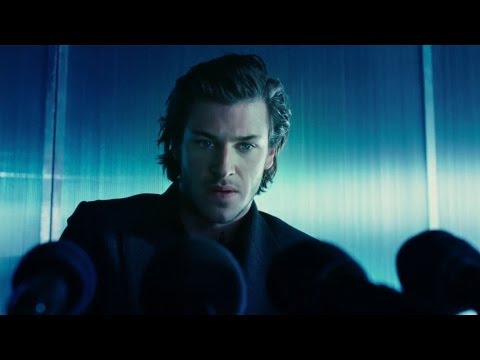 "Saint Laurent" will begin filming in spring 2013.