Journey has been in development for what seems like years. It is years, in fact. Which wouldn't be anything unusual were this a full-priced game with a big budget and a lot riding on its success. But it isn't.
For those not aware of its existence, Journey is a game from the Thatgamescompany team behind Flow and Flower. It has a unique look and feel to it, and the gameplay is about as far removed from the likes of Call of Duty and Skyrim as you can imagine.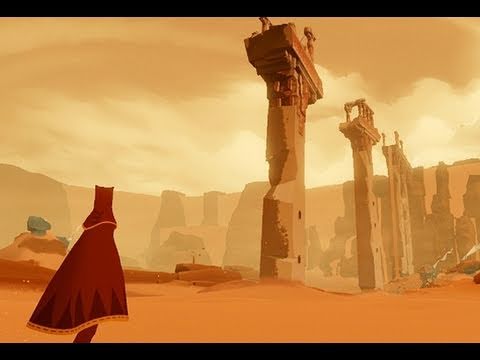 Journey, as you can see from the video embedded above, was conceived to be an experience rather than just a game. And I'm definitely buying it when it arrives on PSN. But when?
March 13 in the U.S., March 14 in Europe, and March 15 in Japan, apparently. The price has been set at around a quarter of the price normal games go for, so $15 in the States, £10 in the U.K. Which, if the game is as good as the previews suggest, is an absolute bargain.