Tiger Woods issued a formal apology earlier today for his illicit sexual affairs. He apologized to his wife Elin, who was not present, stating that he will show her his apology through his behavior, over time.
Tiger also apologized to his legions of fans as well as his business partners.
Here's a brief clip of the 14 minute apology: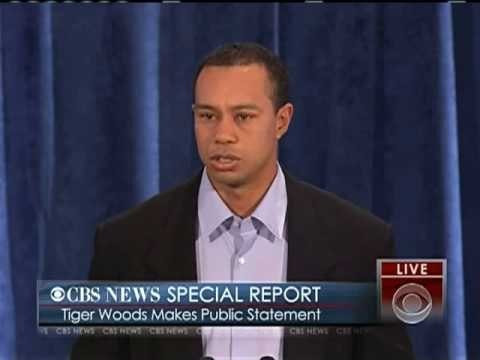 He said that he wants the paparazzi to leave his family alone and that Elin did not hit him, following the crash. He stated that he is going back into treatment tomorrow and he is also going back to his Buddhist roots.
Think his apology was nothing more than a PR stunt? Or did he seem sincere to you? What do you think?