White Stripes frontman Jack White is a funny guy. While promoting new movie, "Under Great White Northern Lights", he hijacked the stage from the movie's director, Emmett Malloy, saying, "I'm gonna let you finish, I'm gonna let you finish, but Orson Wells had one of the greatest films of all time!"
Jack shrugged his shoulders and made his way off the stage. So funny. But how many stage invaders are we going to see this year, now that Kanye West has made his douchebaggery so popular?
Check out the clip, below: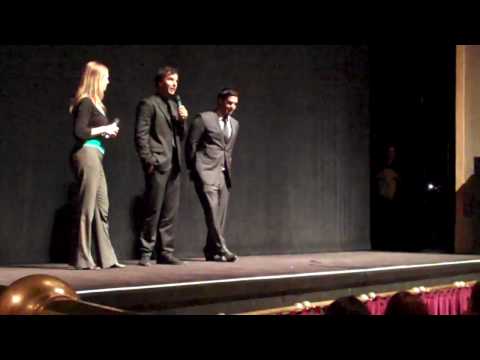 Love him, though. He's so cute.